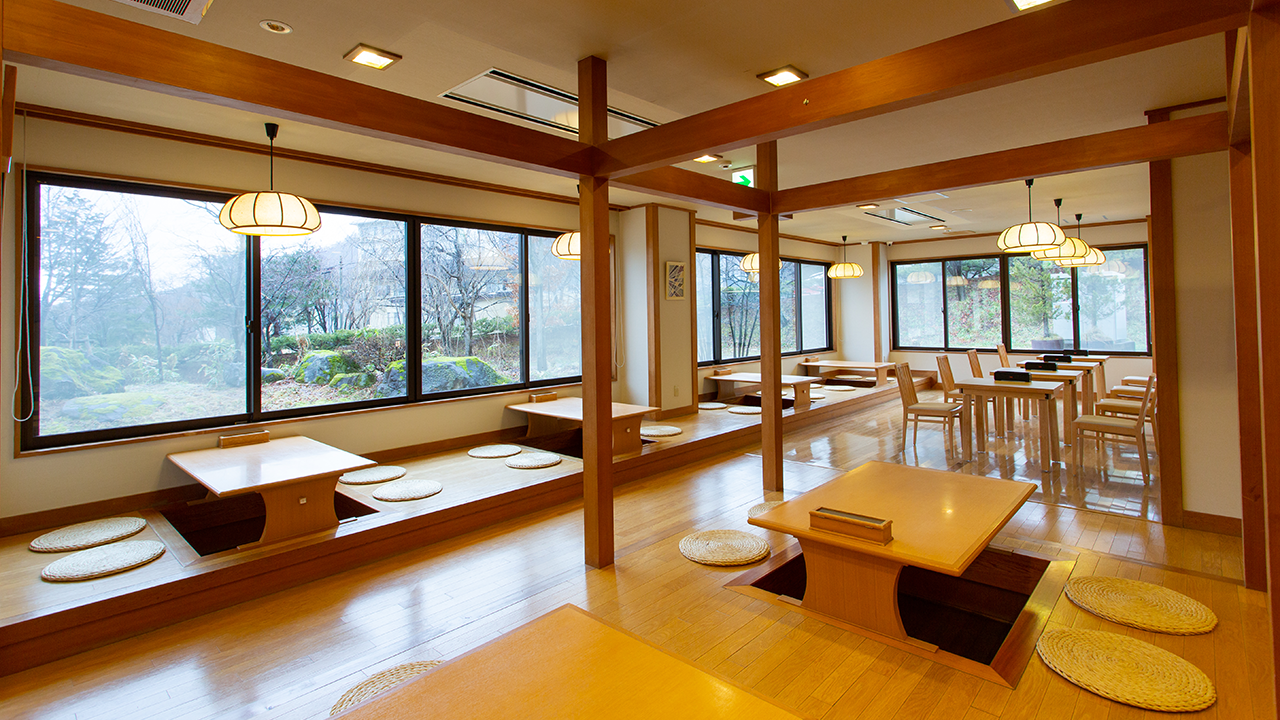 We serve meals that make the most of the ingredients of Yamagata, such as juwari soba noodles and Zao gyusuki (beef pot).
Also available are seasonal dishes, which can be served as lunch, dinner, or light meals as you please.
Two Specialty Dishes of Restaurant "Yunohana Chaya" in Shinzaemon no Yu
Our restaurant's specialty is "Juwari soba noodles."
All juwari soba noodles served at our restaurant are made of only 100% Japanese buckwheat flour without wheat flour.
Using our own cooking method, we serve freshly kneaded and boiled juwari soba noodles.
Mellow soba dipping sauce containing soup broth enjoys high popularity.
Also, we serve "Zao beef," a brand beef made from cows grown in Zao.
Valuing the natural taste of the ingredients, we are making efforts so that as many visitors as possible can readily eat delicious beef.
Please enjoy "soba" and "Zao beef," both of which are specialties of Yamagata.
MEMU
◆
※We also serve seasonable menus, alcohol, and soft drinks.
※Tax is not included in the prices.