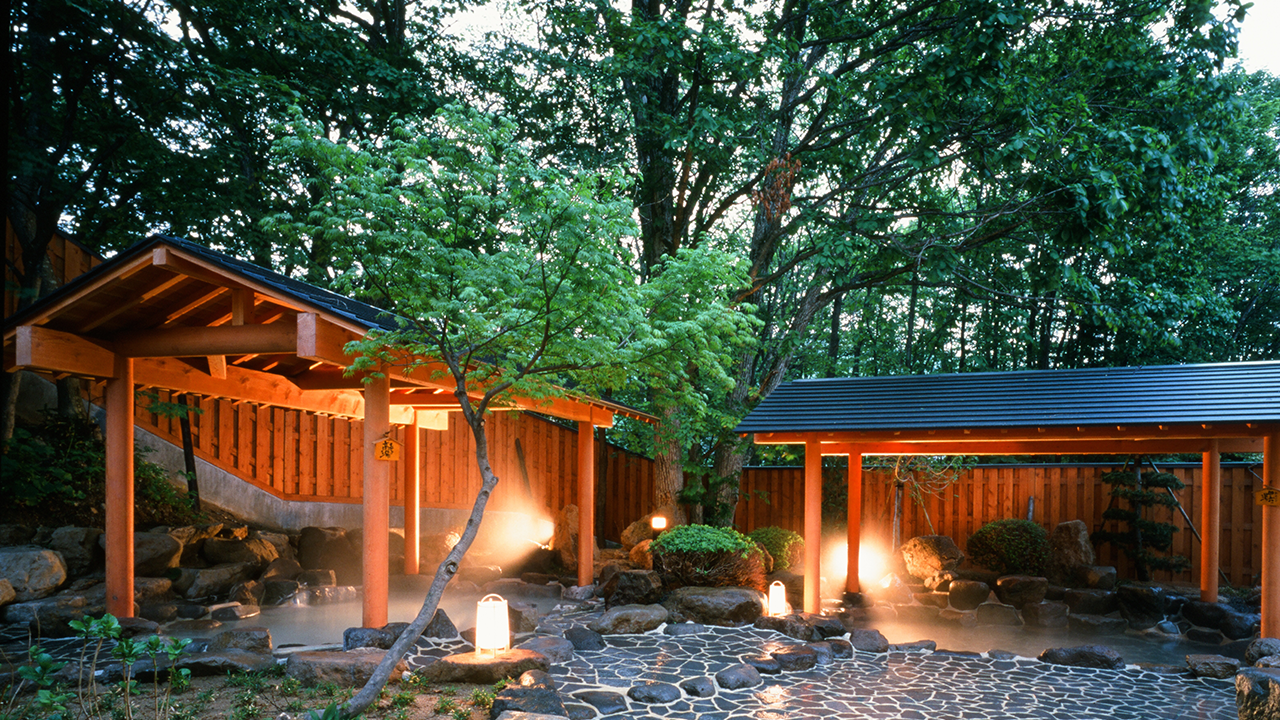 For each of the men's baths and women's baths, various baths are available such as an open-air large natural hot spring bath, Shiroku no Yu, and Kame bath.
Please enjoy hot spring water in Zao, which is one of the most effective hot springs for health in Japan.
Mogami taka Yu
Mogami taka Yu is a 100% natural hot spring. You can enjoy the original hot spring water in Zao Onsen as much as you like, feeling the change of the four seasons. If you want to sustain the efficacy of medicinal ingredients, it is better to towel yourself dry lightly without washing off them with a shower.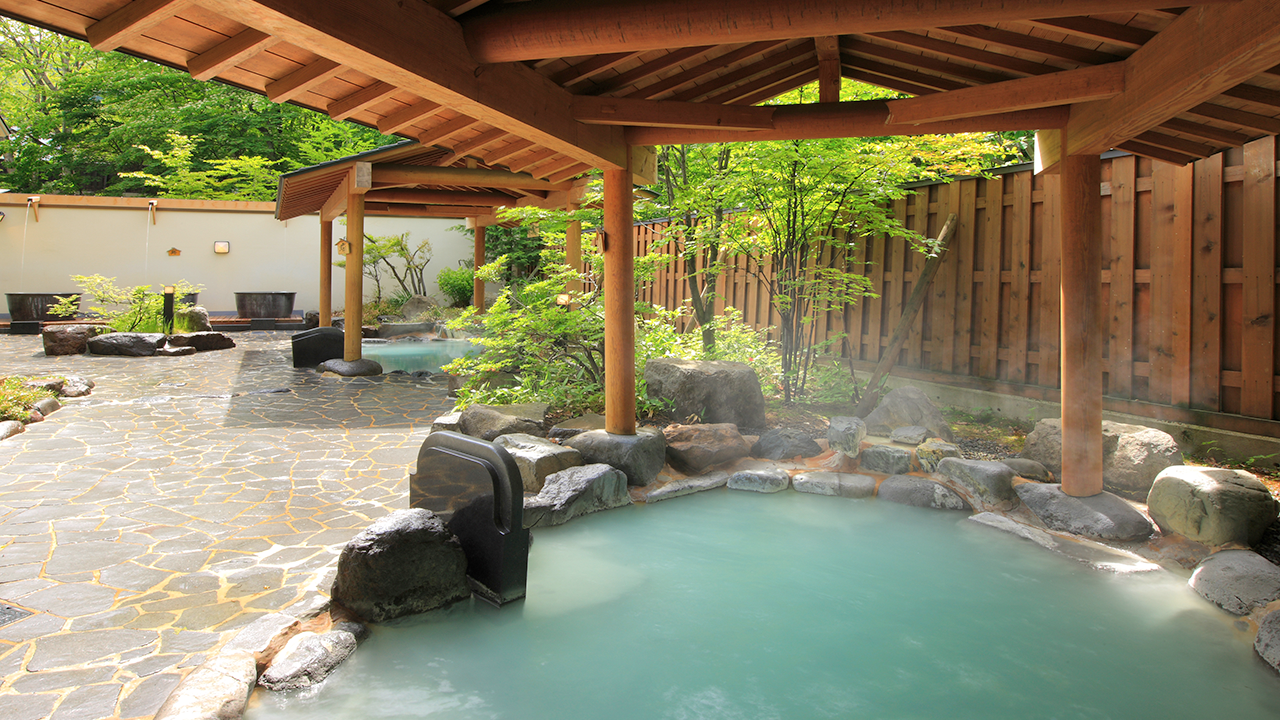 Shiroku no Yu
Shiroku no Yu is a hot spring whose hot water is softened by mixing it with another type of hot spring water so that those with sensitive skin and infant children also can enjoy Zao Onsen, which is famous for its strong acidity in Japan.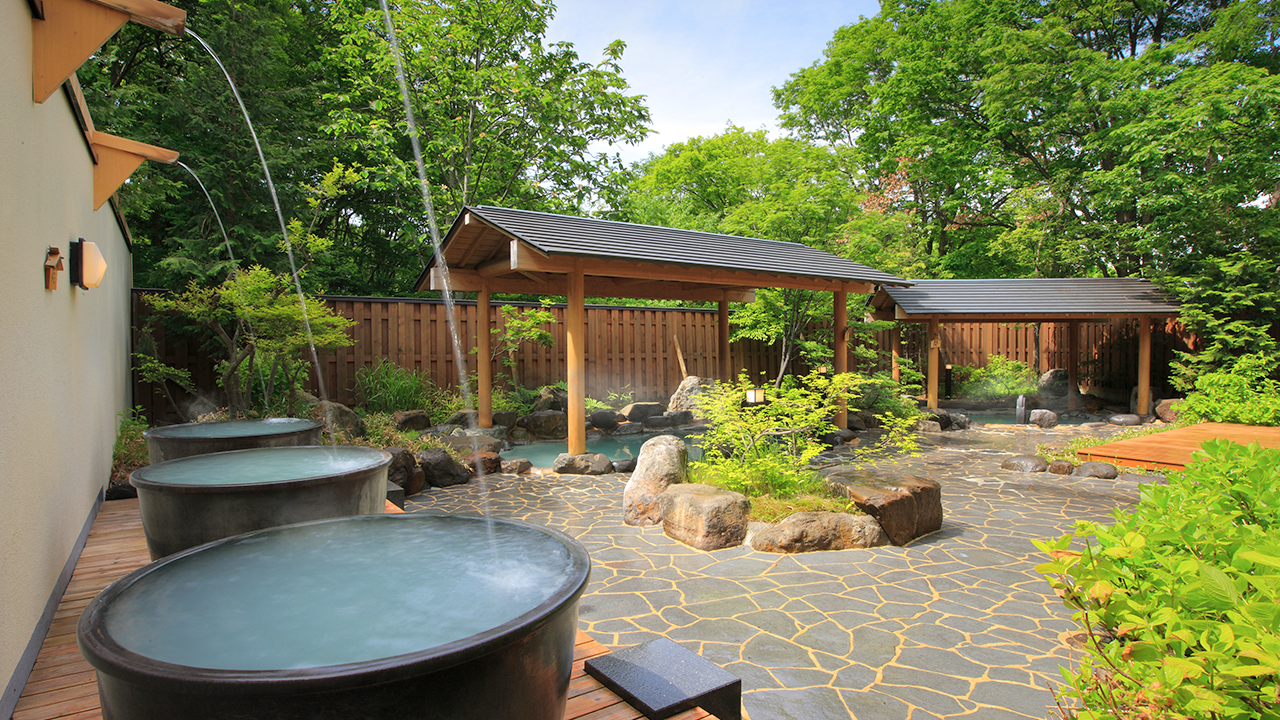 Kame baths (Okama no Yu, Dokko no Yu)
Kame baths enable you to have 100% natural hot spring all to yourself. Hot spring water gushing out of the bathtub when you get in the bath will bring you unspeakable comfort.
As the temperatures of the hot spring water in each bathtub are different, you can enjoy the difference of each Kame bath.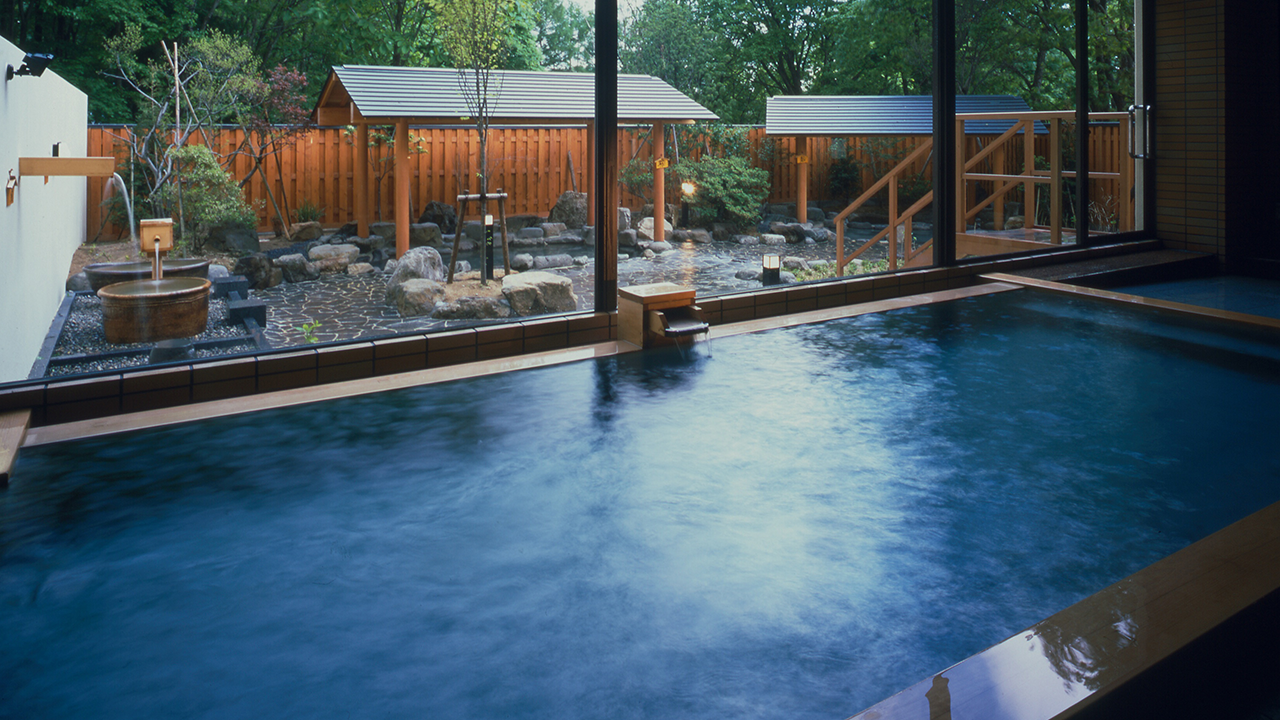 Uchi Yu
Uchi Yu is a mildly alkaline artificial hot spring containing mineral magma eggs (not a natural hot spring). If you are nervous about the odor of sulfur unique to Zao Onsen, taking Yuchi Yu right before getting out the bathroom will remove the odor moderately.
The following persons are requested not to take the baths.
Any drunk and intoxicated person
Any gang-related person
Any person with tattoos
Any person with a skin disease and a person who may have any other contagious disease
Any person in poor health and an adult who requires adult diapers
Shinzaemon no Yu's Seven Taboos
Bringing in foods
Drinking and smoking in the baths
Taking pictures/videos inside the facility is prohibited except in the souvenir shop and in front of the front desk.
Please refrain from using any device with shooting functions, such as mobile phones, smartphones, and tablets, in the dressing rooms and bathrooms.
Mixed bathing is not allowed for adults and children of the third grade or higher.
Please refrain from entering the facility together with pets.
Please make sure to take a baby in need of diapers to the toilet before taking baths. Parents are requested to take care of his or her baby responsibly.